I have been at COR for 3 months now, and boy has it been a roller coaster ride. There were some ups and downs but so far, it feels like I never work a day in my life. Every day is a new learning experience, the swim teams are awesome and the COR staff is like family. On top of all that, I am living out my dream job. As I reflect upon this upcoming holiday, and the journey it took to get here, I want to share 3 reasons why I am thankful to be a personal trainer!
Embracing the Challenge
Now for those who know my personality, I consider myself an introverted-extrovert. I can be shy at first but once you get me rolling, I won't stop talking. Call me the eventual life of the party (at least that is what I tell myself in my own delusional mind). You know that quiet guy in the corner of the dance floor who just takes off in the middle of the night. When they get going, they get going (think the Warrior's dance cam mom)! But, as a personal trainer, you need to work with all personalities. For me, being the leader of the group can be a challenge. I have always been the relaxed mediator who leads by example. Now I am challenged every day to take the charge head-on. Most of my work is with large groups so now I am out of my comfort zone on a daily basis. This challenge wakes me out of bed and pumps me up for the day. I feel that even on the days that are tough, I am learning something new and I am adding it to my library of knowledge.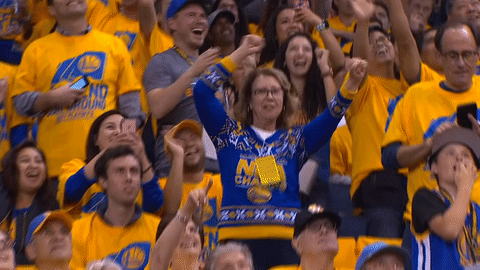 Helping Others for a Living
Growing up in the Bay Area, you almost had to be set on what you wanted to be as a kid. For me, that dream job was to be the next Pokemon trainer…if that was realistic. It eventually turned into the next Crocodile Hunter but that was almost too dangerous. I love the outdoors and nature but having a 24/7 adrenaline rush would be way too much to handle. In the back of my mind, I knew that working in a small cubicle, like my parents do (not that there's anything wrong with that) would not be satisfying to me. I want to make a difference for the future! When I come into COR I get to work with all kinds of people. I can work with an athlete coming from injury, a weekend warrior, a kid trying to make it to a division 1 school or someone who is stepping into the gym for the first time. I am a catalyst for anybody walking who has a goal in mind and my job is to make sure that I can help them reach their desired destination.

Helping Out Young Swimmers
I have had the luxury to work with 3 swim teams this fall and they have been awesome! The kids are full of energy, humor, and curiosity. That being said,  I have also had the luxury to have some great swim coaches in the past. It is interesting when you help young kids out, you hear yourself speaking the values you have heard from the coaches you really loved! Yeah, part of it was the training that helped but really, really and I mean really great coaches in your lives teach from the head up! The great Isaiah Thomas (Detroit Pistons Legend, 2x NBA Champ) made this distinction. Bad coaches are focused on the head down (over worried about training fads going on, focused on irrelevant noise, and only building an athlete, not a student-athlete ) while good coaches teach from the head up (fundamentals, team atmosphere, holding people accountable and teaching the game of life).  The most challenging part of this job is getting kids to buy in. Most kids want to see quick results and have this philosophy that the harder more insane workout that they saw on Instagram will make them better. The important thing I teach them about this is the slow journey. I was for a large part of my swimming career was a product of wanting quick results and not seeing how the process translates into skills of everyday life. But seeing how the kids who buy in, achieve great results is rewarding and how they hold themselves in daily life is even more rewarding. 

In Conclusion
Every day, I am thankful to be a part of the staff at COR. I am walking along the road of a progressing journey in my young career. I get to live the dream job I have always wanted and I get to do it along the best people around. Will there be more ups and downs? Heck yeah! But, that is what makes this job so fun.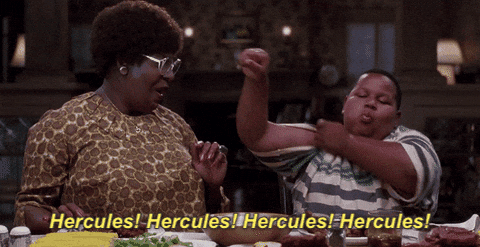 If you or someone you love is looking for personal training and is looking to reach their goals with an amazing support cast, then swing by COR. You will be glad you did!
[hc-hmw snippet="Free-Trial-Blog"]
---
Justin Huynh graduated in the Spring of 2018 from the University of Puget Sound with a B.S. in Exercise Science. He is a Certified Personal Trainer through AFSA and is working towards his CSCS.
Justin grew up in the Bay Area where he attended Sacred Heart Prep. He swam for his high school team and for Palo Alto Stanford Aquatics under Tony Batis. During his college career, he walked onto the University of Puget Sound Swim team where he specialized in Butterfly, 400 IM and Middle Distance Freestyle. During his last year of college, he swam for the King Aquatic Club under Doug Djang and Michael Brooks.
Through his passion of swimming, Justin fell in love with dryland training and strength and conditioning as well as finding ways to help others. He interned at facilities such as the Riekes Center during the summers of 2015 and 2016 as well as Pacific TherX Physical Therapy in 2017. Justin has also had an article published for Swimming Science.  
Justin has finished his summer (2018) internship with COR and is looking forward to being a full-time personal trainer! During his spare time, you can catch him looking up new recipes or going on a foodie adventure as well as working out or going for a quick swim. The NBA season is Justin's favorite time of the year so don't be surprised if you find him watching his Golden State Warriors (he's sort of a die-hard fan) or attending a game at Oracle Arena.